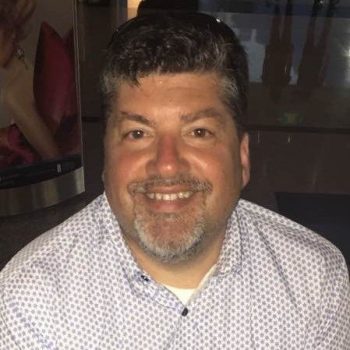 Senior Pastor / Music Minister
Pastor Chris was part of the original pioneering vision of Community of the Holy Spirit (CHS) in the early 1980's as the son of the founders Bishop Jim & Judy Fisher. Chris began his ministry life as the worship leader at CHS. It has been his joy to help lead people into the presence of our living God – who saves, restores & heals – igniting people to pursue Jesus & His call for their lives like never before. After the passing of his father in 2008, Chris became Senior Pastor with a desire to continue to lead people into God's presence and to continue the vision of CHS by reaching out to the hurting, broken and wounded people in our own community and beyond. With a strong emphasis on "doing" the Word, we are passionate about being a demonstration of the Kingdom; really "being" the church.
As a bi-vocational pastor, Chris has 30 years of experience in the insurance and financial services industry, and is the owner of a Cleveland-based financial services business called The Koptis Organization.  Chris is a seasoned authority in life insurance, estate planning and the complexities of the closely held business and the transfer of wealth in estates especially in the charitable arena.
Chris is joined in the ministry by his wife, Vicki.  Together they have two children, Hannah & Noah, and one grandchild (Jude) – together they are serious about their Father's business!